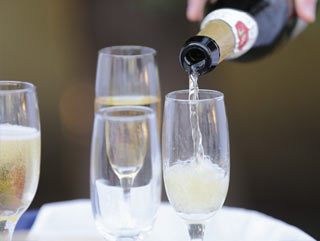 Accounting for 3.3 million deaths each year, alcohol abuse is causally-linked to over 60 conditions and causes harm not only to drinkers, but also to their families and the wider society, as it can lead to violent behaviour, abuse, neglect, loss of social opportunities, inability to develop emotional ties and stable relationships, disability, workplace and road traffic accidents.
Since 1998, the National Observatory for Alcohol (Osservatorio Nazionale Alcol - ONA) of the National Centre on Addictions and Doping has been the official reference body of the Istituto Superiore di Sanità for research, prevention and training activities on alcohol and alcohol-related problems.
Since 2001, the ONA has been a WHO-Collaborating Centre. The main functions of the WHO-CC include promotion and support of (national and international) research, training, evaluation, coordination and dissemination activities aimed at reducing health risks associated with alcohol use and abuse. The WHO-CC is actively involved in the definition of public health and health policy strategies, providing expert epidemiological support and advice to national, European and international working groups.