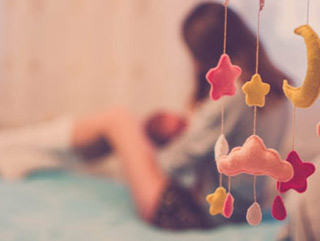 Breastfeeding is the biological norm for feeding human infants and has a key impact on the health of individuals and populations. It can be regarded as a definitive health promotion strategy as it reflects the principles of:
Empowerment: It relies on the formidable resources of the mother and the baby, which should be supported, and not replaced, by healthcare workers
Multi-level intersectoral action:

The issue of breastfeeding cannot be addressed by a single service. All institutional players supporting the mother, the father and the child (before conception, throughout pregnancy and during the baby's first years of life) play a crucial role
Support for breastfeeding is not solely a matter for healthcare providers, and other sectors of society should be involved to: provide protection from any interference, help plan life and work around this biological task, foster a supportive and welcoming culture across the country and in the community, improve the quality of public health projects promoting breastfeeding. The programme Italia amica dei bambini - Insieme per l'Allattamento (Baby Friendly: United for Breastfeeding) consists of two separate initiatives, promoted by UNICEF and WHO: "Ospedale Amico delle bambine e dei bambini" (Baby Friendly Hospital Initiative, BFHI) and "Comunità Amica delle bambine e dei bambini" (Baby Friendly Community Initiative, BFCI). They set the standard in this area by involving: the active participation of all actors (mothers, fathers, professionals, decision-makers, community), a formal statement of objectives, information and training, organizational changes (particularly to birth facilities and local services), accessibility for everybody and assessments.