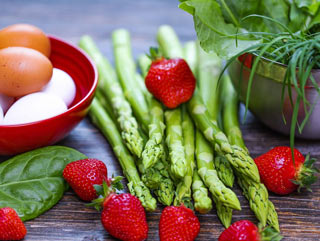 Nutrition is essential. According to the World Health Organization, proper nutrition and health are fundamental human rights and are closely related. The health of populations worldwide, rich and poor alike, is strongly influenced by the level and quality of their nutrition. A proper diet is a very effective tool in preventing various diseases and helping manage and treat several others.
The proportion and quality of the different foods that we eat are key to achieving full physical and mental development. Conversely, low-quality, contaminated or improperly stored food can be a significant risk factor and is a cause of illness and death for millions of people every year. A poor or unbalanced diet can also lead to ill-health or diseases, which often prove to be fatal.
Complementary to the concept of food security, defined as the right of all human beings to sufficient food, is therefore that of food safety, which refers to practices aimed at preserving the sensory and microbiological qualities of foods, as well as their distinctive and traditional characteristics.