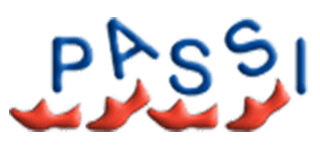 Why these surveillance systems?
Increased life expectancy and a steadily ageing population are a success of modern science and medicine, but also a challenge for society as a whole as they are linked to the growing burden of chronic degenerative conditions.
Chronic non-communicable diseases can be prevented by addressing the relevant modifiable risk factors (smoking, alcohol use, sedentary lifestyles, low fruit and vegetable consumption, overweight) from an early age, through early diagnosis programmes (such as cancer screenings) and actions aimed at improving the conditions for active and healthy ageing, in line with WHO recommendations [1].
Since 2004, the Ministry of Health and its National Centre for Disease Prevention and Control (CCM), in collaboration with the Regions, have promoted the design, testing and implementation of population-based surveillance systems to collect information on population health and modifiable risk factors associated with the development of chronic diseases. The goal is to guide prevention activities at the local level, and regularly assess their effectiveness towards achieving the health objectives set out in the National and Regional Prevention Plans.
Two such surveillance systems, both coordinated by the Istituto Superiore di Sanità, are PASSI [2] and PASSI d'Argento [3], which focus on the adult population (18-69 year-olds) and the elderly (people aged 65 years and over), respectively.
Ten years after their establishment, the population-based surveillance systems of chronic diseases and associated lifestyles were included, as essential publicly-funded healthcare services (Livelli Essenziali di Assistenza – LEAs), in the list of public health and prevention activities [4]. PASSI and PASSI d'Argento were classified as surveillance systems of national significance [5].
What is PASSI
PASSI is a public health surveillance system based on the model of the Behavioural Risk Factor Surveillance adopted by many countries. Since 2008, PASSI has been continuously collecting information on lifestyles and behavioural risk factors associated with the development of chronic non-communicable diseases among adults aged 18-69 years living in Italy, as well as information on the target population's knowledge and participation in the relevant prevention programmes.
Coordinated by the Istituto Superiore di Sanità, PASSI is an essential tool of the National Health System for creating regional health profiles. Information is produced in a timely and continuous manner, at regional level and at the level of local health units (LHUs), so as to guide prevention activities and regularly assess their effectiveness towards achieving the health objectives set out in the National and Regional Prevention Plans.
Topics investigated by the PASSI surveillance include: tobacco use, physical activity, overweight, alcohol consumption, fruit and vegetable consumption, salt intake, cardiovascular risk, participation in cancer screening programmes, flu vaccination coverage among vulnerable groups and rubella vaccination coverage among women of childbearing age, adoption of safety measures to prevent road and domestic accidents, physical and mental health (Patient Health Questionnaire-2) [6,7], health-related quality of life (unhealthy days), symptoms of depression and chronic conditions. Thanks to their flexibility, these systems can be adapted to meet new national or regional needs. In addition to the topics above, areas of specific interest to the Regions or the country as a whole can be investigated, also in emergency situations: for example, during the influenza A/H1N1 pandemic and the earthquake in L'Aquila, in 2009, but also during the ongoing COVID-19 pandemic, to assess its health, economic, social and cultural impact. Areas investigated during the COVID-19 pandemic include: perceived risk and consequences of infection, willingness to get vaccinated against SARS-CoV-2, confidence in public institutions and compliance with infection containment measures, impact on the population's emotional state, economic and working conditions and demand for care.
The availability of additional social and personal information makes it possible to identify and analyze social inequalities in health and prevention. The data collected by PASSI also allow exploring the attention given by doctors and healthcare workers to their patients' behavioural determinants of health, as perceived by service users themselves.
Data are collected throughout the year using a standardized questionnaire, which is administered over the phone by properly trained LHU workers to a representative sample (by age and sex) of the 18-69 year old population in their respective catchment areas.
Since 2008, about 35,000 interviews have been conducted each year. The collected data are transferred online to a national database, which can be accessed by LHU and regional coordinators.
Every year, over 90% of the LHUs operating across Italy take part in the surveillance, providing information on over 90% of the country's resident population. The response rate is consistently above 85%, while the refusal rate never exceeds 10%.
Data refer to non-institutionalized adults aged 18-69 years, living in Italy and registered with a local health authority.
References
WHO.ACTIVE AGEING: A POLICY FRAMEWORK https://apps.who.int/... [last accessed: March 2020]
Istituto Superiore di Sanità. PASSI (Progressi delle Aziende Sanitarie per la Salute in Italia) Surveillance System. Technical Coordination Group for the "PASSI Surveillance System" experimental project. 2007, ISTISAN Report 07/30, viii, 228 p.
Contoli B, Carrieri P, Masocco M, et al. PASSI d'Argento (Silver Steps): the main features of the new nationwide surveillance system for the ageing Italian population, Italy 2013-2014. Ann Ist Super Sanita 2016 Oct-Dec;52(4):536-542.
Prime Ministerial Decree of 12 January 2017 on essential publicly-funded healthcare services (Official Gazette, General Series, n. 65 of 18-03-2017 - Ordinary Supplement n. 15 – Public health and prevention - Programme F2)
Prime Ministerial Decree of 3 March 2017 on Registries and Surveillance Systems (Official Gazette, General Series, n. 109 of 12-05-2017 – Annex A).
Löwe B, Kroenke K, Gräfe K. Detecting and monitoring depression with a two-item questionnaire (PHQ-2). J Psychosom Res 2005;58(2):163–71.
Thombs BD, Benedetti A, Kloda LA, Levis B, Nicolau I, Cuijpers P, et al. The diagnostic accuracy of the Patient Health Questionnaire-2 (PHQ-2), Patient Health Questionnaire-8 (PHQ-8), and Patient Health Questionnaire-9 (PHQ-9) for detecting major depression: protocol for a systematic review and individual patient data meta-analyses. Syst Rev 2014;3(1):124. 10.1186/2046-4053-3-124