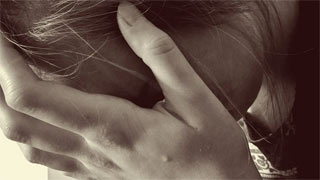 In Italy, any woman can currently request a termination of pregnancy within the first 90 days of gestation for health, economic, social or family reasons. Since 1978, access to voluntary termination of pregnancy (VTP) has been regulated by Law 194 ("Protection of maternity and voluntary termination of pregnancy"). VTP can be performed at public facilities of the national health service and affiliated private facilities authorized by the Regions.
VTP may be performed after the first 90 days of gestation when the pregnancy or delivery poses a serious threat to the woman's life, or when severe abnormalities detected in the foetus could undermine the woman's physical and mental health. The above threats must be verified and certified by the doctor of the obstetrics and gynaecology service carrying out the procedure, who may request the assistance of specialists.
VTP is directly requested by the pregnant woman. If the woman is under 18 years of age, the consent of the person exercising parental authority or legal guardianship is required. However, if consulting the person exercising parental authority or legal guardianship during the first 90 days proves difficult, or if such person refuses their consent, the request may be submitted to a guardianship judge. If the woman is under disability on account of a mental illness, the request must be submitted also by her guardian or husband, provided that they are not legally separated.
The law clearly states that voluntary termination of pregnancy is not a birth control method. The doctor carrying out the procedure must therefore provide the woman with all information and recommendations regarding birth control and abortion procedures. The law requires the Health Minister to submit an annual report on voluntary termination of pregnancy in Italy to the Parliament, which includes also aspects of prevention. Data are currently collected, analyzed and published by the Istituto Superiore di Sanità (Epidemiological Surveillance System), the Ministry of Health and the National Institute of Statistics (ISTAT). To ensure effective dissemination of this information, the report is submitted to the Regions, which are encouraged to organize meetings for healthcare workers to discuss the epidemiological findings and make operational proposals in light of the national data and recommendations.